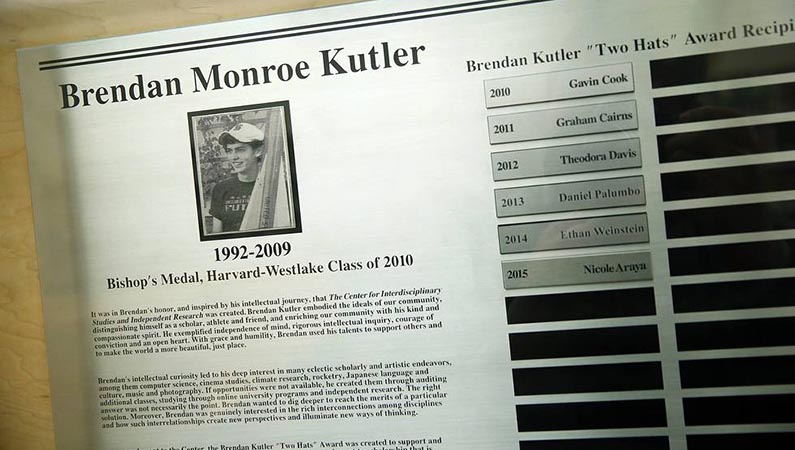 The "Two Hats Award" in memory of Brendan Kutler honors a member of the junior class who reflects Brendan's personal values, with a main criterion being that the senior pursues interdisciplinary studies.
"Brendan embodied the notion of intellectual curiosity, but he did not confine himself to a single discipline," Dean Huybrechts noted introducing the award. "Instead, Brendan found a way to pursue his many passions, whether it be computer science, cinema studies, Japanese language and culture, music, or photography."
The name of the Two-hats award comes from Brendan's interest in multiple fields of study as well as his habit of wearing two baseball caps, one atop the other.
"The student who wins should "love learning, which is a lot of kids at this school," Huybrechts said. "They tried lots of different things, they took academic risks."
"A Brendan Kutler Award winner should be a student who has taken academic risks to pursue his or her interests," Huybrechts said. "A student who engages in intellectual pursuits outside the confines of a traditional classroom. A student whose interests are inter- and multi-disciplinary. And a student who has done all of those things while demonstrating a humility and kindness to his or her classmates."
The award will be given to a junior to recognize and support their intellectual and creative endeavors. A committee comprising deans, teachers and the Kutler family select a winner each year from a large pool of candidates nominated by faculty, deans and other peers.
"Brendan wouldn't be the young man he was if he hadn't had the opportunity to be at Harvard-Westlake," his mother, Sara Kutler, said. "He was a quiet behind-the-scenes person who pursued knowledge for its own sake, not just for grades or awards," and the new award is meant to honor someone who shares those values and might not otherwise receive recognition, she said.
The award with its accompanying grant, is meant to encourage the winner to pursue studies or a summer internship without having to worry about money.
---
Award Recipients
2023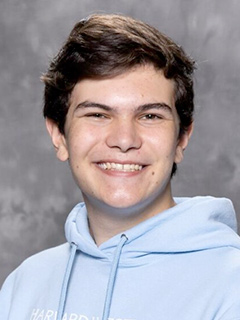 2022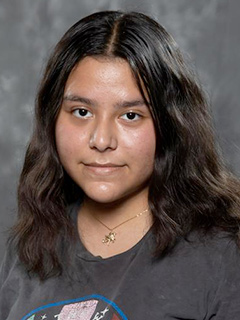 2021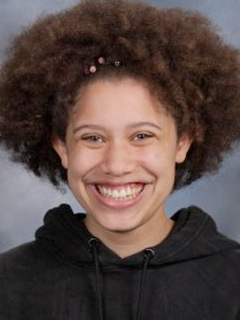 2020
2019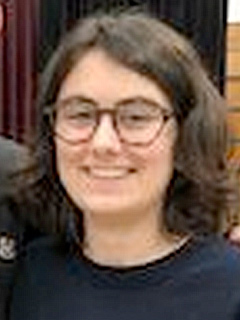 2018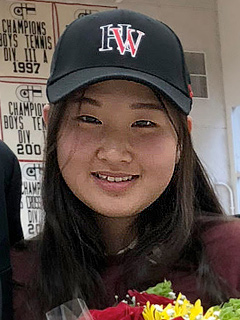 2017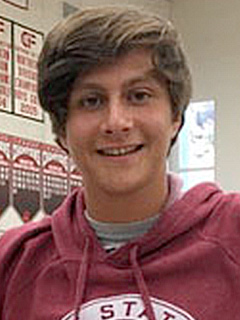 2016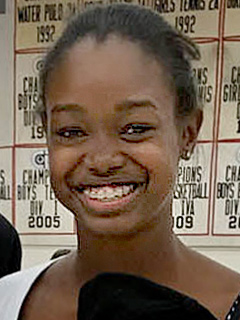 2015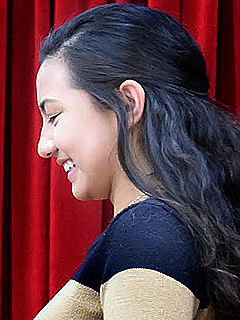 2014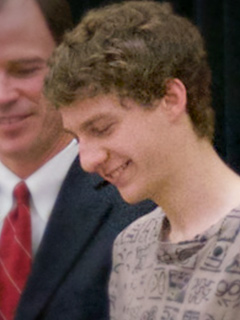 2013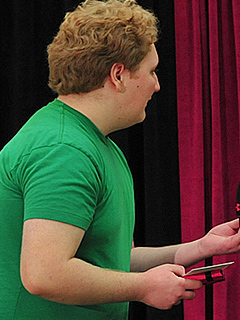 2012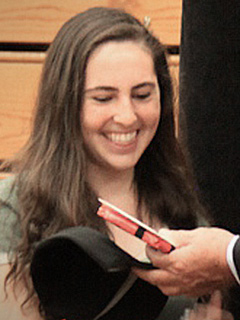 2011
---
2010 Brendan Kutler Two-Hats Award recipient graduates from Princeton (2015)
Gavin Cook, winner of the first Two-hats Award in 2010, recently graduated from Princeton University. In a video of 2015 graduates, Gavin offers special thanks to Brendan.
2010 Two-Hats Award Ceremony
Video of first Two-Hats award, presented to Gavin Cook in 2010.